I never thought I would talk so much about garbage trucks. But my students loved this book and asked for me to read it over and over so I thought I would share.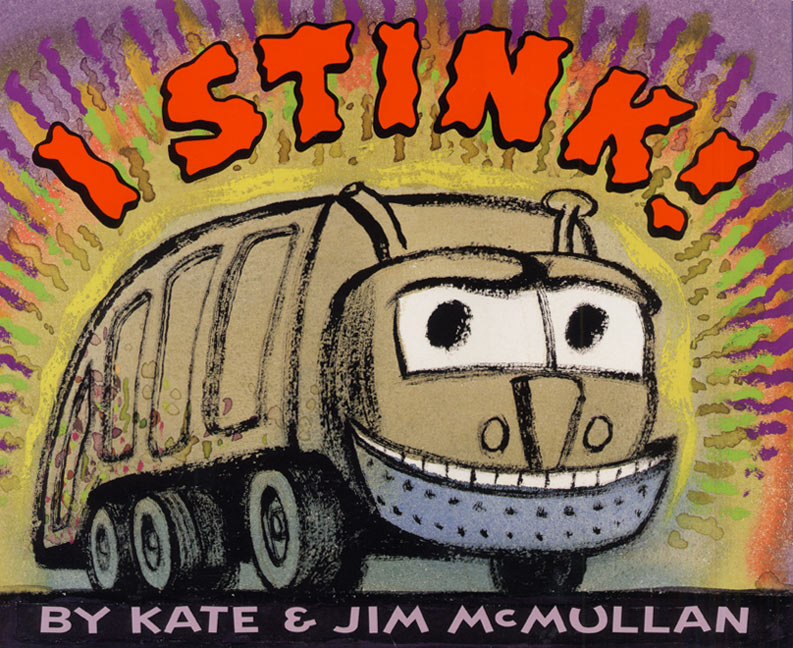 I Stink!
is a keeper. Loud, in your face, and straight-up honest about what a trash truck does. The alphabet list of all that a trash truck picks up (non exhaustive, of course!) is funny, the reality of when a trash truck is used helps young people connect with mornings, jobs, and more, and the sound effects are just fun to call out.
This is definitely one to seek out if you are searching for an engaging book all about stinky stuff. I hear the McMullans have a new one out---
I'm Brave!
These reads are just right for my young read-aloud crowd of kindergartners. Happy searching out the stinkiness of life here in the U.S.