Have you heard of this book? I have from a variety of sources: literacy conferences, teacher blogs, friends who are as rabid about books as I am....so on a whim I sent it to my 6-year-old nephew for Christmas sight unseen. Ahem. Let's just say his older brother thought it was hysterical. When it arrived at the library for me, I raced to get it, eager to see how funny it was.
Oh it's funny. It is unique. It is different. And no, I do not plan to read it to my kindergartners. Reading it would cause utter anarchy. The young people would take over, demanding I read more racy, saucy, edgy-to-young people books. They would demand I read things with real humor. No more kid humor for them, no siree....And really I am not gonna read a book out loud to a bunch of kindergartners who would never stop laughing at me for the silly things it makes the reader do (and yes, it is funny!).
Rather I think I will play it safe. Stick with the more comfortable. Stay a little sane in the classroom. Keep it mellow. I mean really, what do I want? For my students to fall in love with humor and books? UH-UH, not on my watch. No making too much fun of me....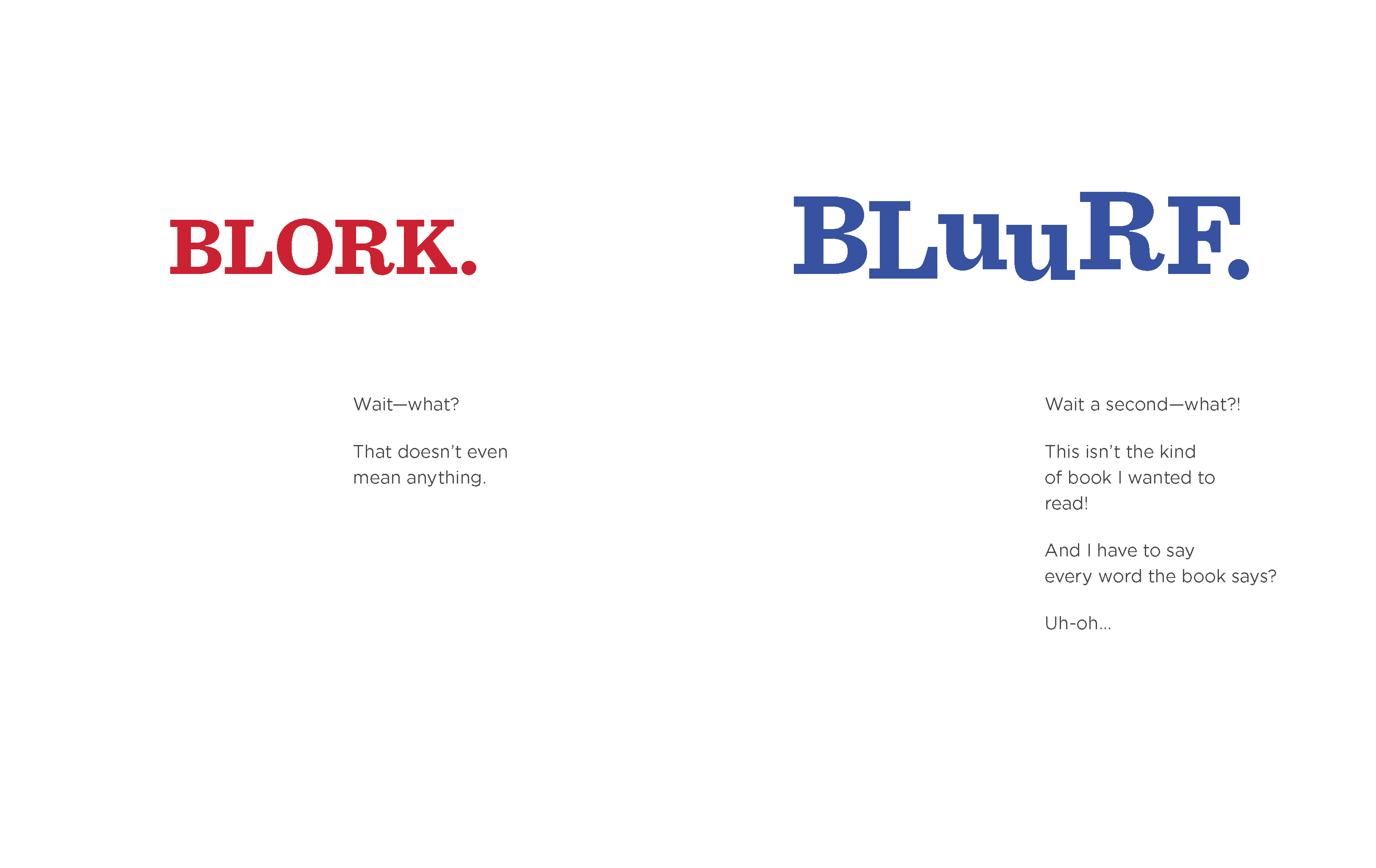 Just joking. Maybe. We'll see if I find enough bravery to read it. Maybe on the last day of school....maybe. This one is just as funny as folks say. Find it. Read it. See what you think.