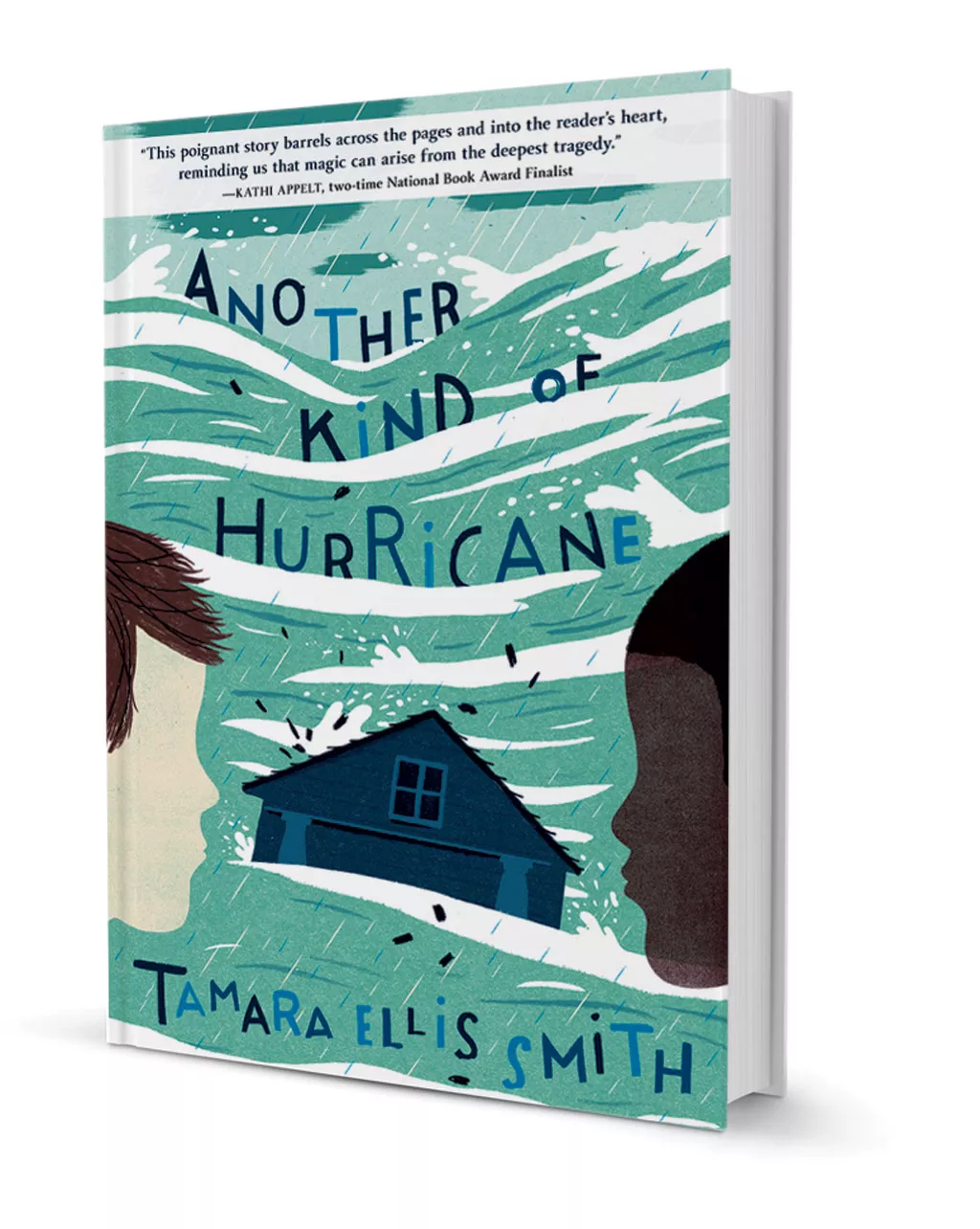 What is it with these juvenile authors? Every time I go to the library, I come home with more amazing books that read so crazy great. Every time!!
Another Kind of Hurricane
combines the tragedy of Hurricane Katrina with a tragedy of death of a friend over a thousand miles away. Zavion battles his inner demons while trying to recover from all that he lost in the hurricane (his home, his dead mother's paintings....everything except his father and two roof tiles he grabbed as they floated away from his flooded house. Henry battles HIS own demons after his best friend dies while they are out hiking. Loss frames this book, and it is through those losses that each boy opens himself up to the desperation and celebration that erupts from tragedy and change.
This is a first novel for Smith, and I would not hesitate to pick up another by her. I loved this book! I loved the entrance and the exit of the book. I loved the mental images my brain created. I loved the voices I heard as I read (yes, Zavion and Henry have voices to me!). I love how respectfully she created each character and the adults around them, and I loved how she wove their stories together. With BLUE JEANS! And just a little more....A great read!