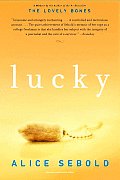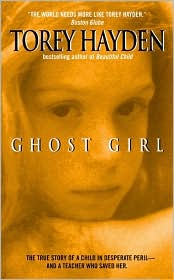 One of the pleasures of driving vacations is time in the car to read. I have always appreciated my body's comfort with not getting carsick, and I love to disappear into a good book while someone else drives. So our trip to British Columbia gave me some good time to sink into some great books.
Lucky by Alice Sebold
Alice is the author of The Lovely Bones, a much-talked about and reviewed book that I totally want to read now about a family trying to find their way through the loss of one of the teen daughters. The reviews, both from many of my friends and a variety of bookstores, point to an intense read, both honest and horrific, clarifying and hopeful. Sebold held onto dueling tensions in Lucky as well, her memoir written before her highly successful second book The Lovely Bones. In Lucky, Sebold explores her experience with and healing journey through an awful sexual assault during her freshman year of college. She spares no details in this stark write up, framing repeatedly for us readers her lens for finding herself after such a massive loss. She literally frames her life through before and after in numerous ways, actions and words that helped me the reader balance who she was and who she became through her decisions and explorations. One of the pieces I most appreciated about this memoir is her centered honesty. Even when telling very personal details, Alice stands strong in her own grounding. It is a powerful book, one I encourage you to check out if the subject area invites you in.
Ghost Girl by Torey Hayden
The second book I read was a little different in focus. I began reading Torey Hayden's nonfiction books years ago. She writes about her experiences as a special education teacher for highly involved and challenged young learners. Her stories never fail to capture me, making it quite easy for me to ignore conversations right next to me or music playing loudly in the car, much to the (at times) frustration of my family! This time I read Ghost Girl, also an intense read but a little more emotionally distant for me. Ghost Girl is the story of Hayden's experience teaching a young girl who was selectively mute. Torey enters the classroom mid-year as a specialist with substantial experience working with selective mutes. Her inquisitive nature and unending dedication to her students rises admirably in this story. I always appreciate how Torey's writing literally puts me into her brain, as if she is asking questions, considering options, and casting off ideas with me having the conversation in the same room at the same time with her. Her stories always represent a side of teaching often left off the national table of import these days: relationship. This reread didn't disappoint me on our trip. In fact, it inspired me to order more of her work from the library.