One of my fave authors, Jeannie Baker, wrote
Mirror
and
Belonging
, brings such a visual, touchable technique to her picture books. I feel so drawn to her books. Here is the cover of Circle....it seems like I can feel the green growth on the island. Opening the cover, the storyline enveloped me. By the way, do you know what a godwit is?
A young boy sits at the beach, studying and searching for birds flying around him. Lo and behold, godwits fill the sky around him.
Baker takes us through their migration north, circling parts of the globe as they rediscover their seasonal home.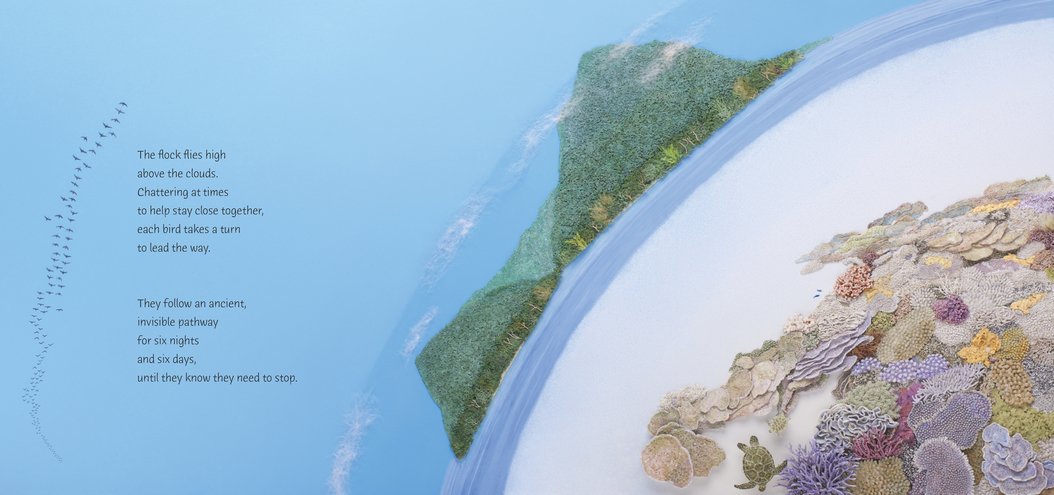 Then she brings them back to the boy's home, a welcomed and inferential sight. Oops, no picture: guess Ms. Baker doesn't want me to add spoiler alerts to this entry. Guess you gotta get your hands on the book. It's a goodie.
Find a detailed narration of how
Mirror
unfolded and developed in her processing and life here:
http://www.jeanniebaker.com/focus/mirror-extracts-from-my-journey/