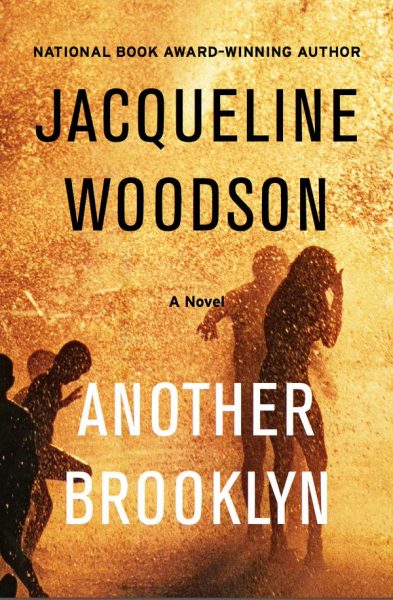 How is it Woodson writes like she does? Her writing is remarkable to me, and her new book is a true testament to her amazing writing skills.
Another Brooklyn, set in the '70s in Brooklyn, frames a teenager's coming of age, friendships, growing up and looking back, loss, life, families, and the truths that we learn in our lives. Woodson writes with such gracefulness in this book. The main character's voice sounds so soft and strong at the same time, wise and curious, engaged and visionary. August leans into the memories and stories that come from a visit with her brother who is soon will be a father. She transports the reader into the life of those stories that begin with a mother whose absence pierces August's heart, a father who remains strong and abiding, and a brother who shares her window view for awhile. The meandering of friendships, linked arms through those difficult teen years, always important, always connecting in tiny and grand ways.
I so appreciated the clear lens Woodson crafted in Another Brooklyn. I felt as if August was talking with me directly, as if she were sitting across from me at a table in a quiet coffee shop, reflecting on her past and exploring how pieces fit together, how people graced and deflected her, talking, talking. And I simply listened, not needing to add anything else except my presence. Even though this is a book about coming of age, it felt peaceful to me. Somehow Woodson ties together strands into ropes of resilience. She gifts us with windows into her life through her books, and Another Brooklyn offers these fragile and super-strong panes of glass through which we experience another's rich life.